Living Yoga Retreat to Vida Pura
The Algarve, Moinho Das Canas, Portugal
August 31-September 6, 2019
Vida Pura
Vida Pura, located in the Algarve on the Southern coast of Portugal, is a place where the natural beauty of the land is accentuated and sustainability reigns supreme. Everything is reused, recycled, regenerated. Watch this video for a quick sense of place. We'll practice yoga twice daily, with an emphasis on living the practice in the world, eat three organic meals in community and conversation, and enjoy basking in the sun, swimming in the biological pool, and hanging out in hammocks. In addition to helping to care for the animals on site, we'll take a donkey trek to a lunch spot on the nearby beach, and stand up paddleboard on the Odeceixe river.
"I like to call it inspiration land," owner Robin explains, "It's our wish to give people an opportunity to experience inner peace just being here and at the same time share our idea of living a pure lifestyle, both ethical and eco-friendly." Yoga is meant to be lived in the world. We'll explore what it means to be engaged practitioners of yoga against the backdrop of a place that's truly exemplifying what it means to be aware of one's impact.
Highlights of the retreat include:
2x daily yoga on a beautiful sheltered deck

Explore yoga philosophy topics in daily life

7 days 6 nights stay, all included

3x daily locally grown organic vegan meals by a private chef

Truly self-sustaining and regenerative retreat center

Stand up paddleboard on the Odeceixe River

Donkey treking to a picnic lunch

Close to the ocean and traditional villages

Bicycle rental, explore the area

Care for the animals on site

Biological swimming pool
The Yoga Practice
The practices and programming of this retreat will revolve around living the practice of yoga in the world and how to embody the bedrock philosophies upon which the yoga practice is built.
Twice daily yoga will set the stage for the inquiry that retreat provides. Practices will build upon one another to deepen your experience of the retreat theme. Through the lens of yogic philosophy and Buddhist psychology, this retreat will encourage participants to stand strongly in themselves at helm of their own lives. In yoga, we won't mess around -- the 2 hour morning practice is the usual Laura Ahrens signature, and each evening a 75 minute practice will be a carefully chosen combination of restorative, meditation, chanting, yogic philosophy lecture, and community discussion.
Retreating provides the space needed for introspection, reflection, and reconnection in order to come back to our daily lives with more attention and intention. da Vinci would step away from his canvas in order to see it with fresh eyes and new perspective. On retreat there's an opportunity to balance the nervous system to glimpse the benefits of repatterning and releasing habitual ways of being so we can approach life with more intention and choice.
Thoughtfully Crafted Meals
On-site holistic chef Hayley North doesn't just cook health food. She spends lots of time selecting from different local organic suppliers, in combination with the property's own bio-dynamic grown produce to make your three daily meals. At Vida Pura they aim for 100% organic. A part of the veggies and fruits come from their own biodynamic garden, depending on the season. The menu is based on macrobiotic principles, 5 element theory, veganism, and vegetarianism. A balance of yin and yang foods on our plates supports a greater attempt at finding balance between body, mind and soul. The intent is to fuel you in feeling your best while on retreat and beyond.
Sustainability
Vida Pura is a self-sustaining, ecological, humanitarian endeavor that's resulted in a beautiful retreat center to share with the world. They have their own fresh water, generate their own energy from wind and sun, grow their own bio-dynamic organic food, and recycle everything up to used toilet paper. Vida Pura is also committed to giving back to the community through sustainability and humanitarian initiatives. The apartments and guesthouse are part of the Vida Pura eco retreat and inspiration land. Besides being in a dwelling full of natural materials you get to enjoy also a 100% eco friendly holiday experience. The retreat owners love to educate others about these initiatives and would be happy to pull up a spot under a tree and talk you through their processes. For more on Vida Pura's commitment to sustainability, watch this video.
Includes:
Twice daily yoga

Three times daily organic meals

Ground transfer to and from the airport

Stand up paddle tour

Donkey trekking

Time with animals

7 days 6 nights of room and board of your choosing.
Does not include:
Flights to and from Lisbon, Portugal

Purchases in nearby villages

Bike rental

Additional excursions

Massages
$500 deposit saves your spot. Click below to register.
Accommodations & Pricing
Remaining accommodations below. Follow the underlined links for more details
The Contemplation Room is in the main house and accommodates two people. Only one spot remains for double occupancy.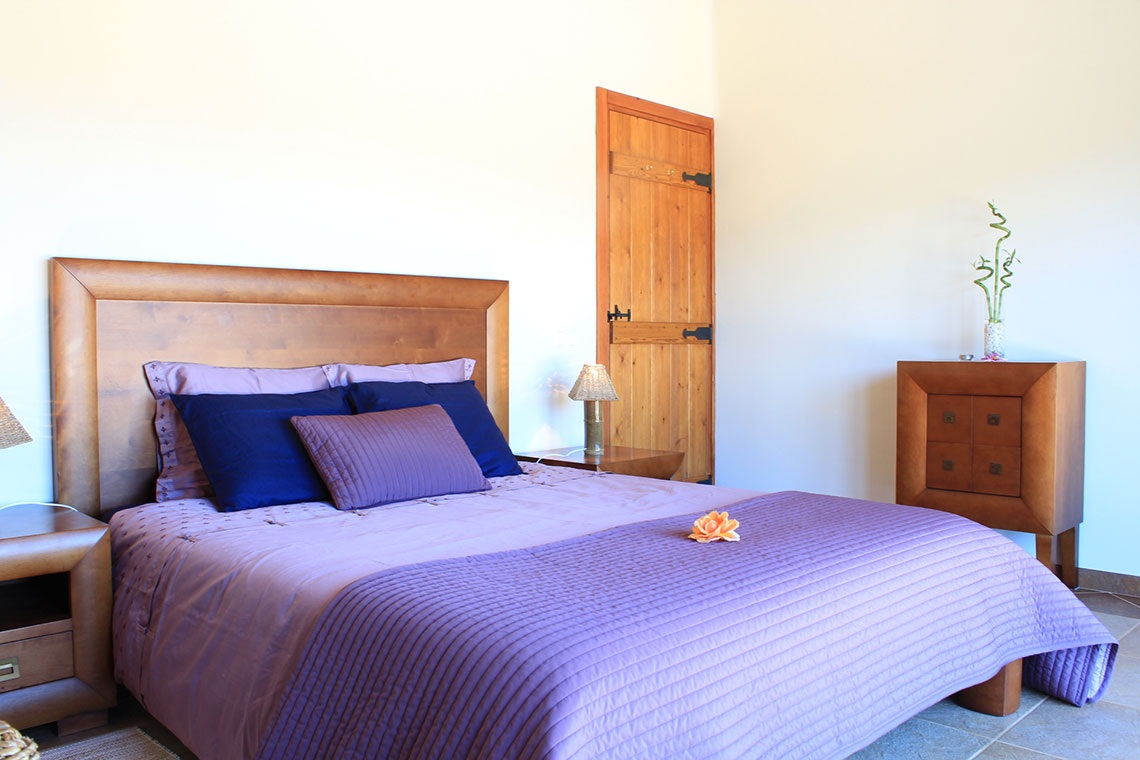 The Serenity Room is in the main house, and accommodates two people. Only one spot remains for double occupancy.
The Tipis are perfect for getting off the grid, but close to the amenities of the main house. Each is double occupancy. Two tipis (four spots) remain.